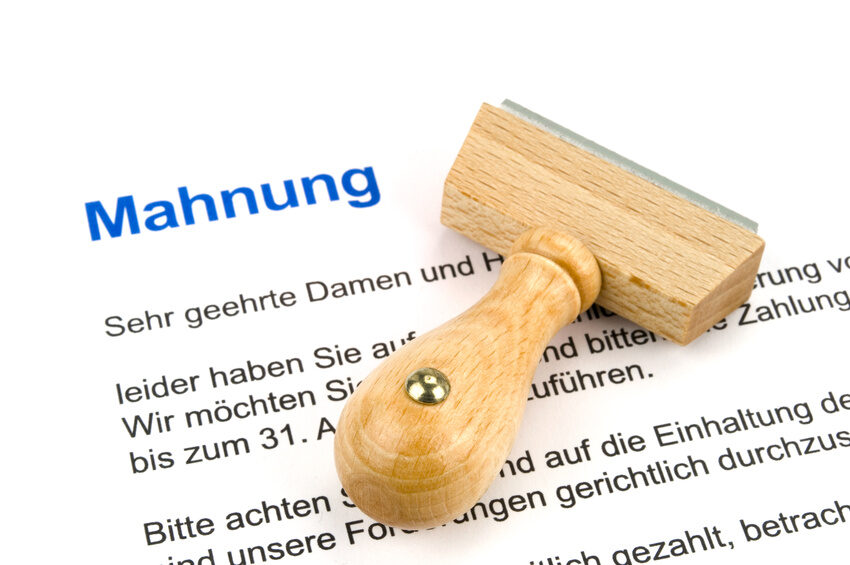 Our dunning service noticeably reduces your debtor losses
Relieve yourself of the labour- and time-intensive pursuit of small and micro receivables.
Particularly in the pursuit of small claims, at some point the effort involved is no longer in proportion to the expected profit. Working time is tied up in order to realize claims, while the core business is neglected – with the well-known negative consequences. A company that has to deploy its human resources at this point can only lose in the long run.
C&S takes over your internal dunning procedure and enables you to accelerate your cash flow. You save the costs of preparation and shipping for reminders and in return receive financial freedom of disposition. Personnel and working time can be deployed where new sales are generated. Your administrative effort is significantly reduced by our reminder service – you can concentrate on your core business.
To this end, you benefit from our expert knowledge in the field of debt collection: placing the prosecution of a claim in the hands of specialists increases the probability that the money will ultimately be paid. Simply benefit from our success rates and get your well-deserved money faster. The experience we have gained over many years can significantly accelerate your cash flow.
Leave your debtors to the professional receivables management of C&S. Especially with small claims, it is advantageous to have them pursued by a professional debt collection agency. For example, collection losses are prevented from the outset by personal, telephone contact with the debtor. We know that the chances of success increase when the customer is individually approached.
Defaulting payers are automatically taken into pre-legal collection!
Professional accounts receivable management is based on experience, information and research. This is what we know about – just as you know about your core business. We know the target-oriented strategies that lead to your debtors paying their invoices. Last but not least, by cooperating with a professional debt collection agency, you show consistency towards your debtors. Leave your reminders for small claims to us, rely on financial security and the necessary leeway for your entrepreneurial activity.
You can rely on C&S – so that you can devote yourself entirely to your success.