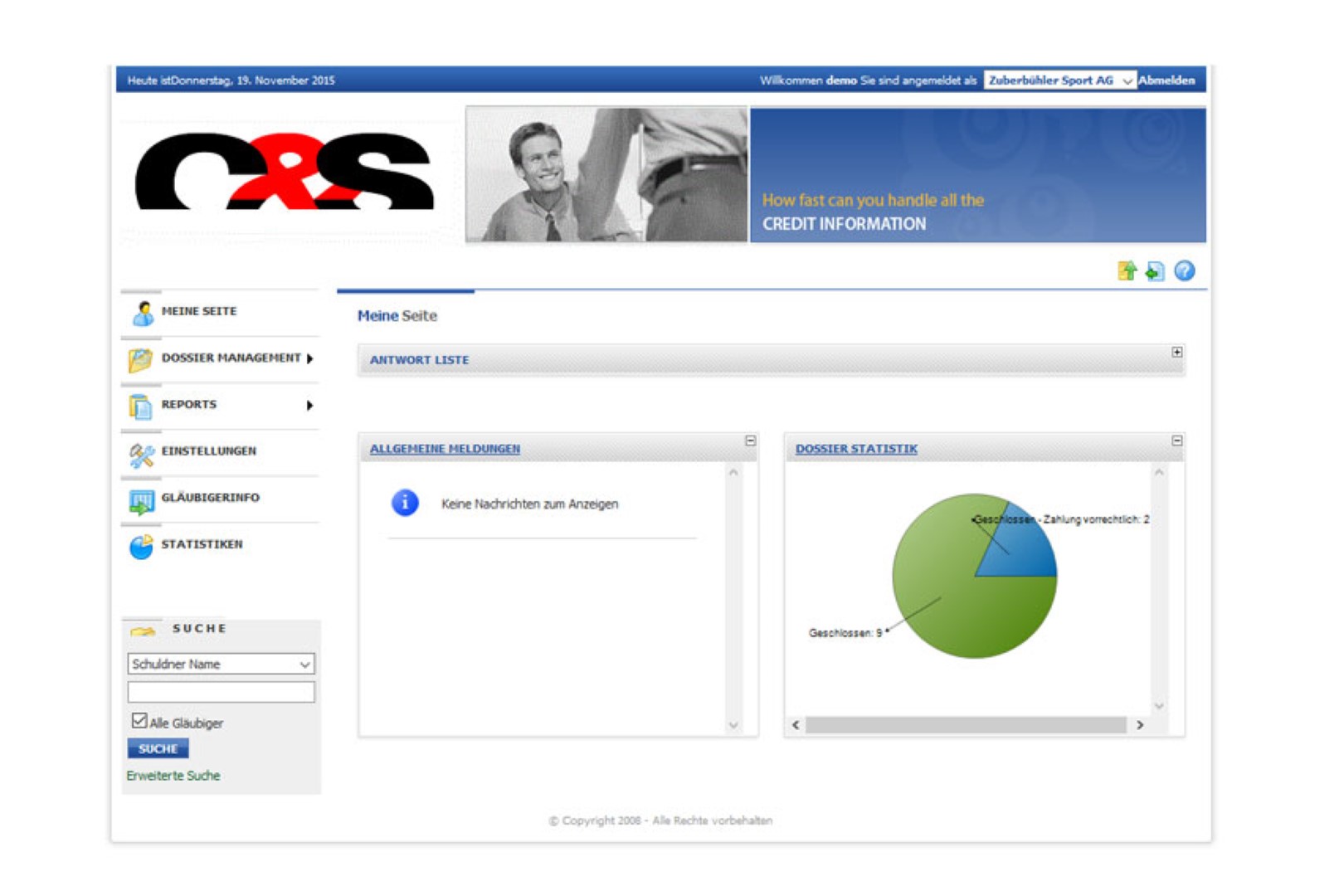 C&S online debt collection makes it possible:
You always have access to your open and closed claims.
You can access every file content down to the smallest detail. You can see which payments have been received at any time:
Online debt collection from C&S offers you optimal debt collection processing and complete transparency.
Try it now
Our tool enables you to act immediately, even in time-critical situations, before it is too late – for example, if the statute of limitations is imminent. Use new collection orders simply and easily via web collections so that you can get your money. Save time and money to concentrate on your core business.
With the online tool for debt collection from C&S, you can comprehensively evaluate your receivables at any time.
An overview of your advantages:
All important information can be called up immediately
New debt collection orders can be handed over directly
Insight into statistics and dossiers at all times
Also suitable for smaller demands
Detailed access to every file
Direct payments can be noted immediately
Time savings and cost savings
More successful